Category:BwUniCluster 2.0/User Access
1

Registration bwUniCluster
The bwUniCluster 2.0 is the universal cluster for tier 3 high performance computing (HPC) in Baden-Württemberg. It is co-financed by the Ministry of Science, Research and the Arts Baden-Württemberg and the shareholders:
Albert-Ludwigs-Universität Freiburg
Eberhard-Karls-Universität Tübingen
Karlsruhe Institute of Technology (KIT)
Ruprecht-Karls-Universität Heidelberg
Universität Hohenheim
Universität Konstanz
Universität Mannheim
Universität Stuttgart
Universität Ulm
HAW BW e.V. (an association of several universities of applied sciences in Baden-Württemberg)
All members of the shareholder universities can apply for an account.
The usage of the bwUniCluster is free of charge.
1.1

Three Steps for Registration
The registration process for the bwUniCluster is divided into three steps: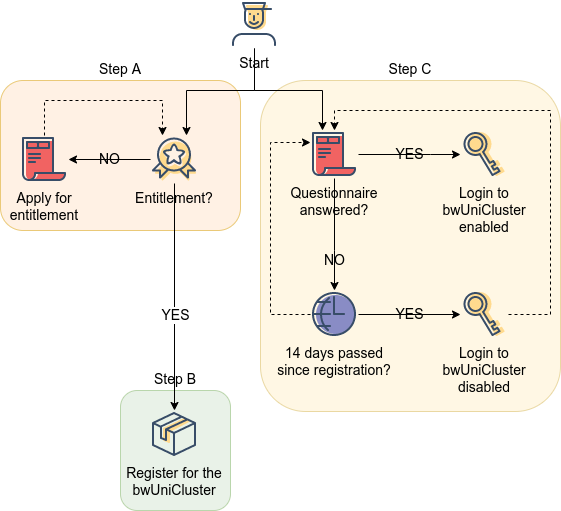 1.2

Information for already registred users
1.3

Contact / Support
If you have questions or problems concerning the bwUniCluster registration, please contact your local hotline.
This category currently contains no pages or media.