Views
Category:BwForCluster NEMO
From bwHPC Wiki
The bwForCluster NEMO is a high-performance compute resource with high speed interconnect. It is intended for compute activities related to research in for researchers from the fields Neuroscience, Elementary Particle Physics, Microsystems Engineering and Material Science (NEMO).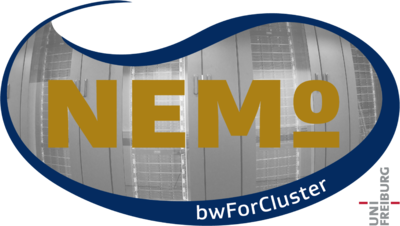 Figure: The bwForCluster NEMO for Elementary Particle Physics, Neuroscience and Microsystems Engineering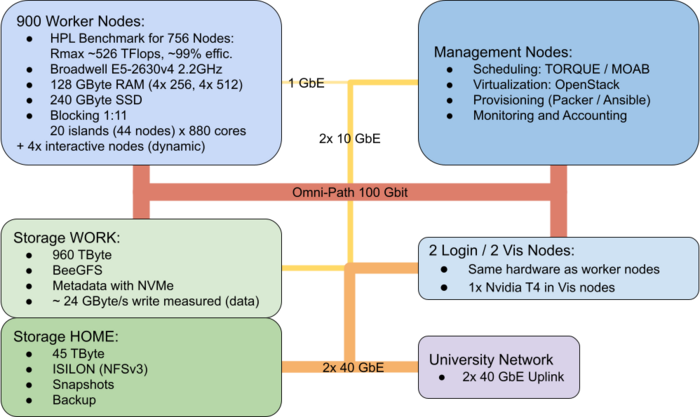 Figure: bwForCluster NEMO Schematic
---
Subcategories
This category has only the following subcategory.
Pages in category "BwForCluster NEMO"
The following 7 pages are in this category, out of 7 total.