Category:BwUniCluster 2.0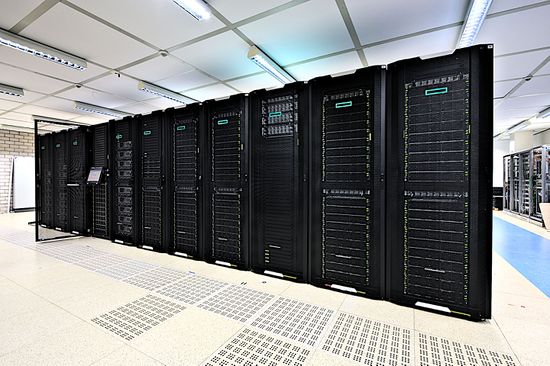 Close-up of bwUniCluster © KIT (Simon Raffeiner/SCC)
On 17.03.2020, the Steinbuch Centre for Computing (SCC) at Karlsruhe Institute of Technology (KIT) commissioned a new parallel computer system called "bwUniCluster 2.0+GFB-HPC" as a state service within the bwHPC framework. The bwUniCluster 2.0 replaces the predecessor system bwUniCluster and also includes the additional compute nodes which were procured as an extension to the bwUniCluster in November 2016.
The modern bwUniCluster 2.0 system consists of more than 840 SMP nodes with 64-bit Intel Xeon processors. It provides the universities of the state of Baden-Württemberg with general compute resources and can be used free of charge by the staff of all universities in Baden-Württemberg. Users who currently have access to bwUniCluster will automatically also have access to bwUniCluster 2.0. There is no need to apply for new entitlements or to re-register.
Next maintenance
Due to regular maintenance work the HPC system bwUniCluster 2.0 will not be available from
 11.10.2021 at 08:00 AM until 15.10.2021 at 12:00 AM

Please see the maintenance page for more information about planned upgrades and other changes.
New security measures
On 13.08.2020 at 10 AM the following changes to the security policies will take effect:
The following restrictions still apply:
Access is limited to IP addresses from within the campus networks of the respective home institutions of our current users. If you are outside of one of these networks (e.g. in your home office), a VPN connection to your home institution has to be established first (see e.g. [1] for the KIT).
---
Pages in category "BwUniCluster 2.0"
The following 22 pages are in this category, out of 22 total.